90% of the drive to Perce was right on the coast with a good sized mountain on your right. We were on the inward side so felt quite safe. The morning started off quite clear on the south side of the St Lawrence while the north side was engulfed in a "Scottish haar" (Canadian fog).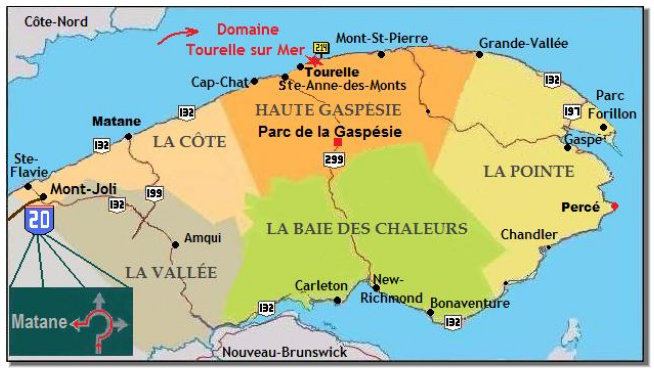 Lots of little towns, hardly any trucks and I don't think we saw a red light until we actually got to the town of Gaspe (Jim was in heaven). Every little town had a very large church, most of them on the coast with very silver roofs so they sparkled as the sun hit them.
There were amazing driftwood artwork. This was a comical little one where we stopped but some of the ones that we drove by were absolutely beautiful and huge.
We did do one little cheat, we didn't go around Gaspe Forillon National Park, we cut across the mountains instead. The town of Gaspe had a summer festival which we decided to pass so we could get to Perce Rock in time for a boat ride. We stopped for another lovely picnic lunch sitting on an old pier with the Rock in the distance.